Regular price
$9.95 USD
Sale price
$9.95 USD
Unit price
per
Sale
Sold out
Excludes Subscriptions - No Discounts Available
Fresh Chile is now offering a special reserve release of the Hatch Green Chile varietal Big Jim in a 16-ounce jar. Varietal means that this product will only be made with Big Jim Chile, which is sweet and has a medium heat level. Big Jim is very popular in New Mexico restaurants & homes. In 1975, Big Jim was listed in The Guinness Book of World Records as having the largest Chile Pods, perfect for Chile Rellenos. 
The Fresh Chile Company Owner Randy McMillan said, "Over the years growing up, we went to the farm for the harvest of chile. We would roast it and enjoy the wonderful taste. Many times, it was the Big Jim Chile that we enjoyed. The peppers were perfect for Chile Rellenos and, when cut up, made a great condiment. No one has ever sold a Hatch Valley Varietal in a jar before. It will be the first time you can buy Big Jim in a jar. It will be about forty-eight hours from when it is picked to roasting and then prepared for bottling. When you open the jar, it will be as fresh to taste as can be made. That is why we are named, The Fresh Chile Company. What we sell tastes fresh."
McMillian explained that the notion of Varietal manufacturing comes from the Wine Industry, where Varietal Wine is made with only one variety of grape. The Varietal Big Jim Chile will only have that one Chile variety, Big Jim, in the jar.
Fourth Generation Farmer in Hatch, New Mexico, Scott Adams noted, "Big Jim is an older traditional Chile. The plants have fewer pods, but the fruit of the Big Jim Chile is best because of its thickness and taste, which is what people want."
The harvest of the Big Jim crop is anticipated to be in the middle of August 2023, with the first product available a few weeks later. 
Customers can preorder this product now at The Fresh Chile Company website: https://freshchileco.com/ For more information: 575-800-8284
Roasted Green Chile, Lime Juice, Salt, Garlic
Vegan, Gluten Free, Dairy Free, Grain Free, Plant Based, Fat-Free, No Sugar Added
View full details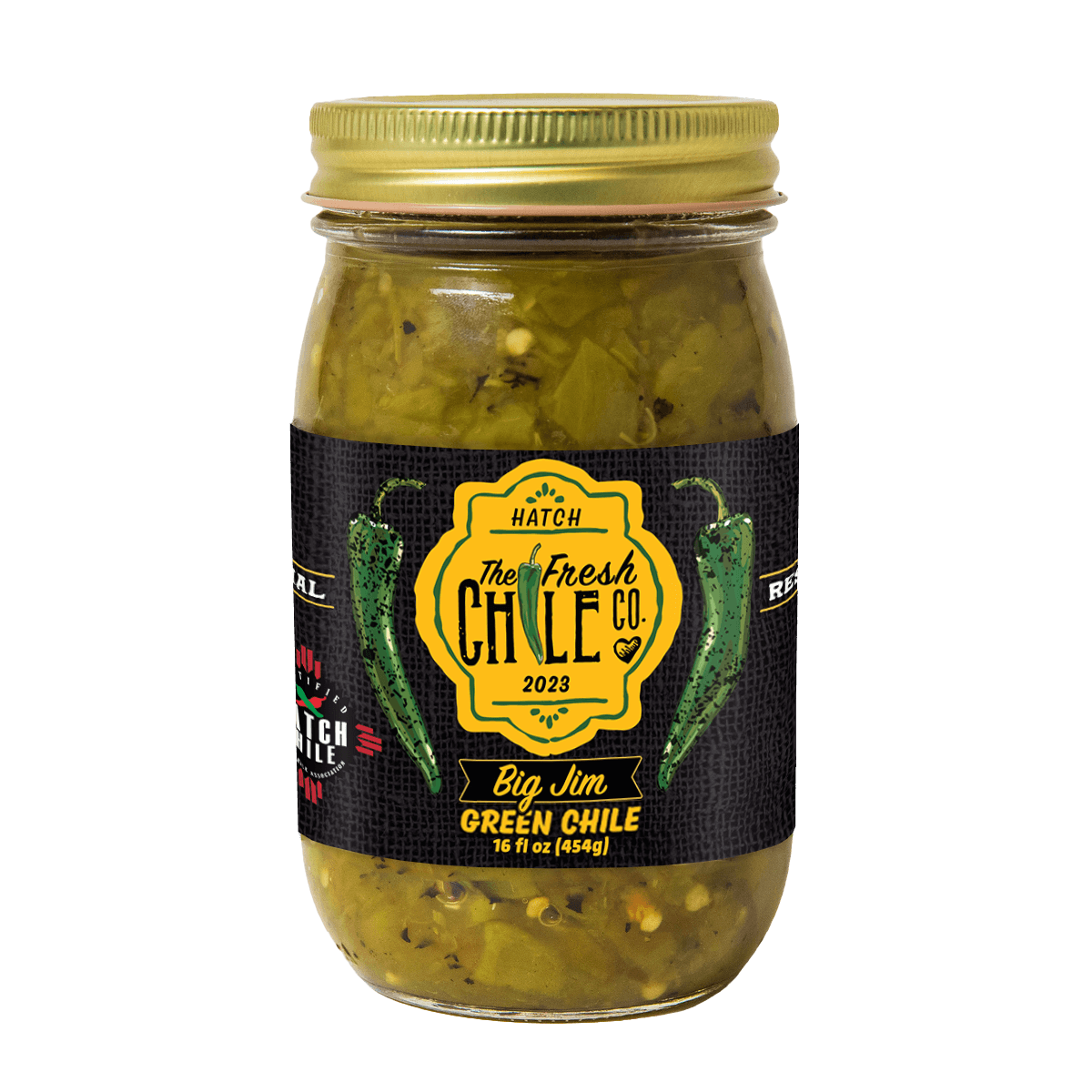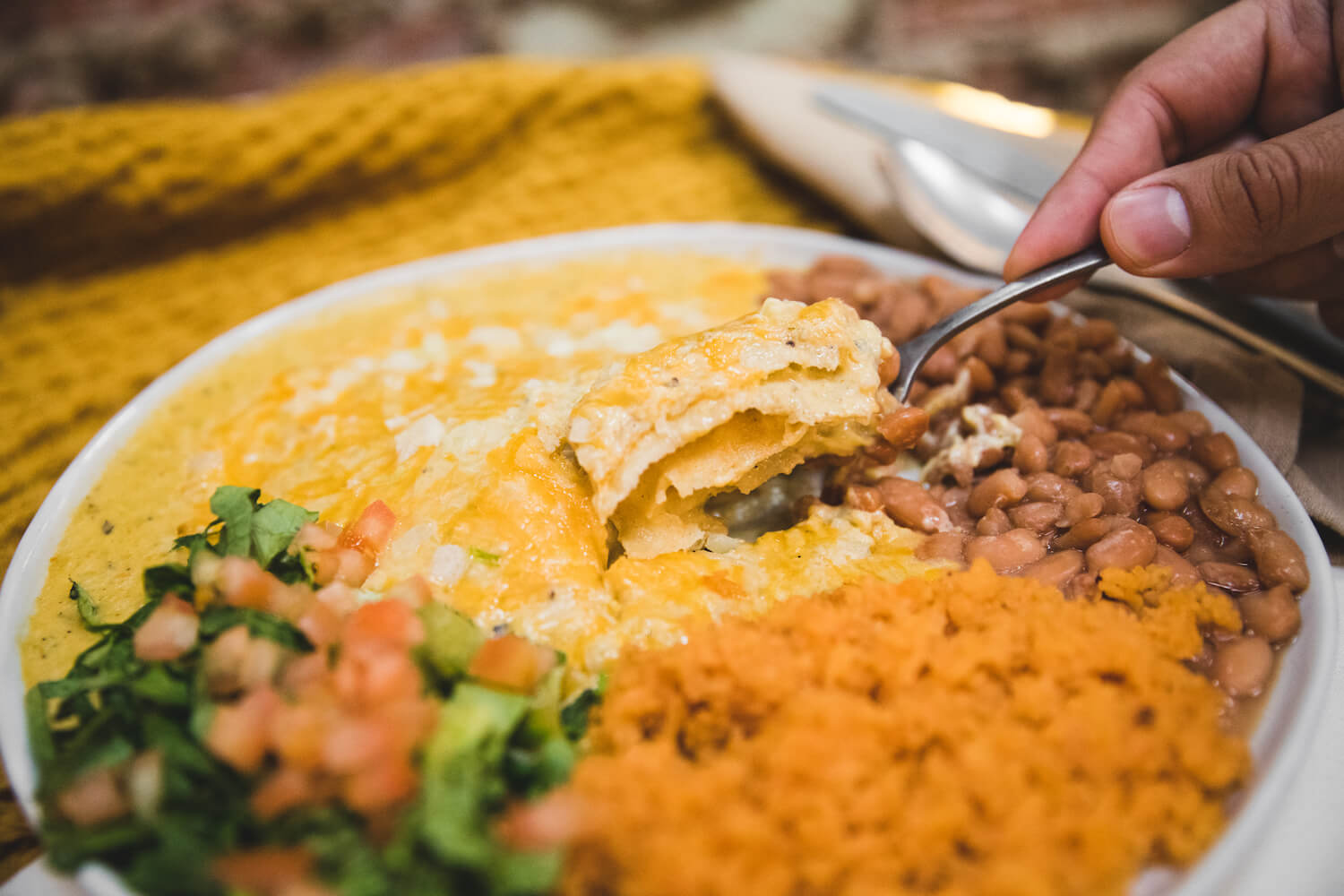 25,000+ Members!
Join our Fresh Chile Cookin' Facebook Group where members have shared thousands of recipes featuring Fresh Chile products! You're not buying a product, you're joining a community!
JOIN NOW
Oh, man! It's the real deal!
Absolutely delicious. Its texture and body are perfect. The flavor and degree of heat make it indispensable in my kitchen -- eggs, of course, burgers, guacamole, meat loaf, etc., etc. I could eat it by the spoonful.
We just got home from vacation and I am dying to jump on these roasted hatch green chili's
Just got home from vacation, got my jar of hatch
Great Green!
Absolutely delicious! Tastes like I just defrosted from my freezer but NO work!
Mild
Not a lot of flavor but I need to try it on a burrito.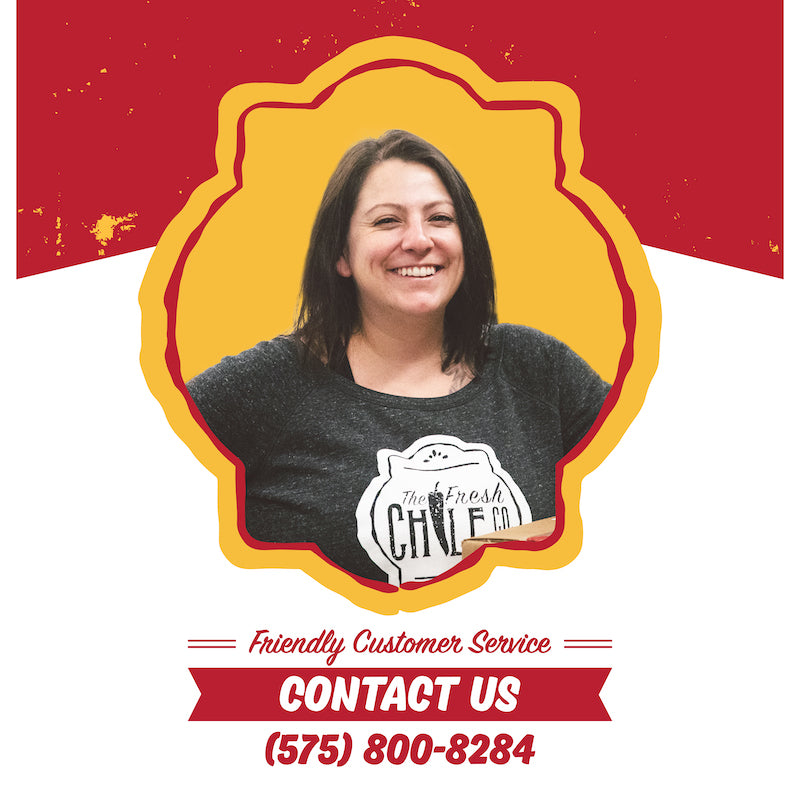 Amazing Customer Service
We are truly here to help you get your Hatch Chile fix! Our customer service team is from New Mexico and we are happy to help with any questions you have about our products, shipping, recipes, and so much more. Just ask for Amogene or Jimmie!
Call: 575-800-8284
Email: service@freshchileco.com