Regular price
Sale price
$5.95 USD
Unit price
per
Sale
Sold out
Welcome to the Land of Enchantment, where Salopek Orchards has been in operation for over 50 years. The Fresh Chile Company is proud to partner with the New Mexico Pecan Company so that we can present to you some of their finest pecans. 

New Mexico's ideal climate, our fertile Rio Grande Valley soil, and over half a century of experience, help Salopeck Orchards to produce some of the highest-quality pecans available. In keeping with their family tradition, New Mexico Pecan Company has been providing pecans for the past 15 years.  
We know you are going to love sampling this Southwest treasure alongside our delectable Fresh Chile Sauce and local honey!
View full details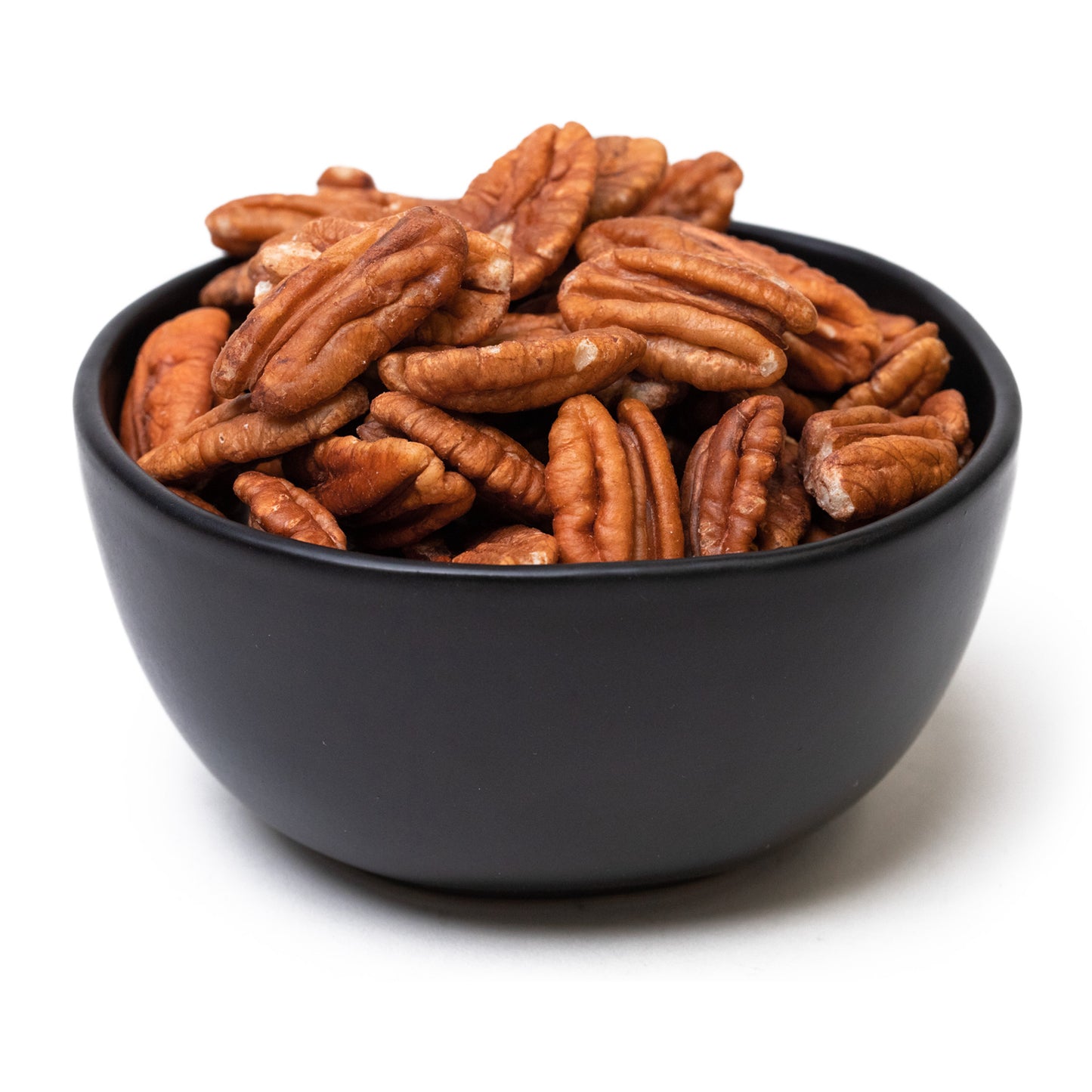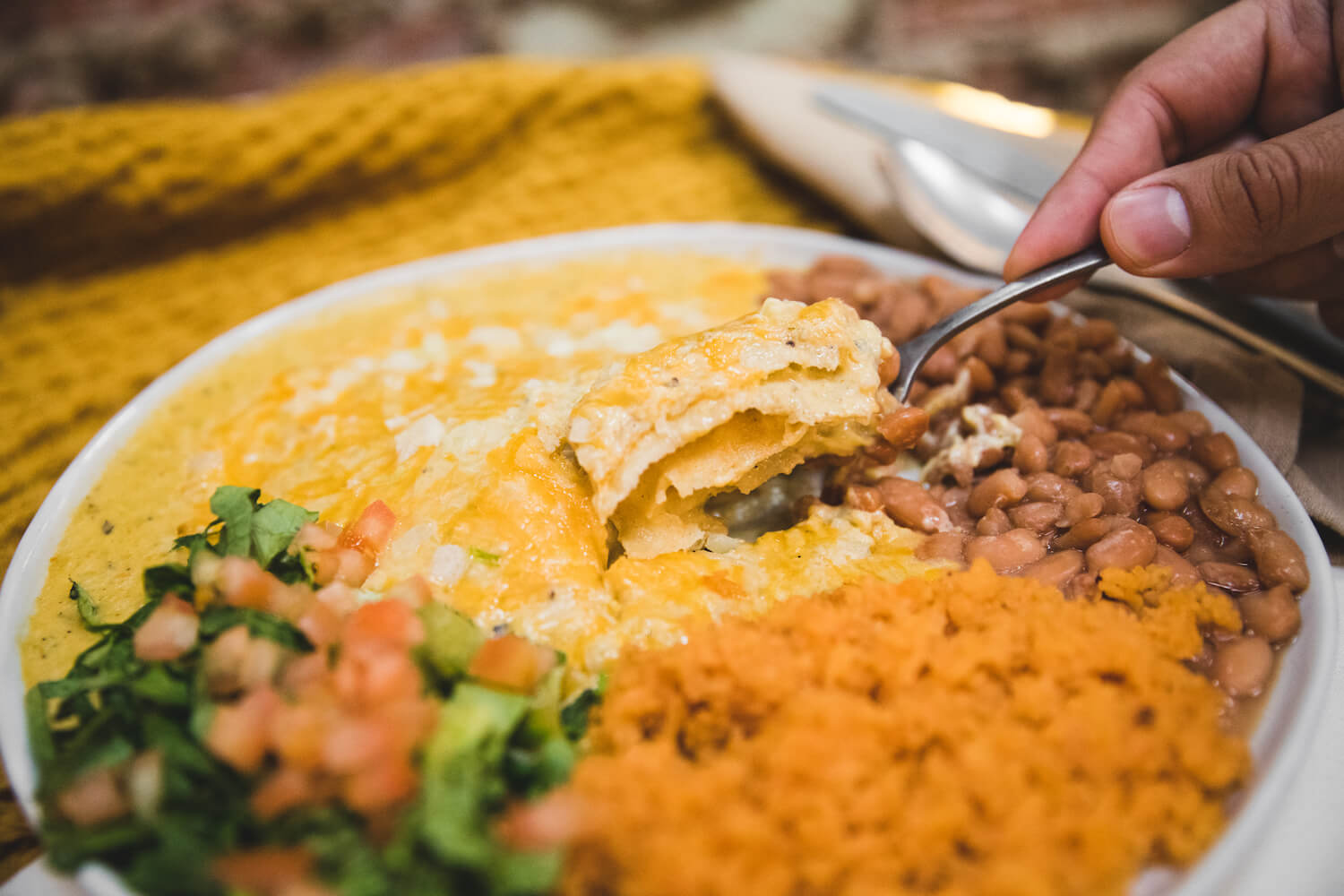 25,000+ Members!
Join our Fresh Chile Cookin' Facebook Group where members have shared thousands of recipes featuring Fresh Chile products! You're not buying a product, you're joining a community!
JOIN NOW
100%
of reviewers would recommend this product to a friend
nuts
I enjoyed the taste very much
Loving me some Pecan
I just LOVE the fresh, delicious, meaty, creamy, and delicious pecan halves that you deliver to my door! I can't say enough about how they blend in my smoothies like butter and toast up in my granola for added delish that makes my day. I LOVE your products. Thanks for the quality job you do with your pecans and sauces.
Like I remember!
When I was a kid (1960s), my mom always ordered fresh pecans from a farm for her Christmas baking. They were plump and juicy, and so fresh! Since then, I've bought pecans from a grocery store, and I'm always disgusted because they are dried out and shriveled. I was putting together my first order at the Fresh Chili Company, and I decided to add a pound of the pecans (from a neighboring farm). I could not believe it! These are absolutely fabulous, the way I remember them as a child! They are large and plump, and soft when you bite into them! If I can stop eating them by the handful, I'm going to bake something! I'll definitely be stocking up! I haven't tried the other items I received (I can't wait), but I was so excited about these, I had to write a review. I couldn't be more impressed with the customer service and the quality of the products!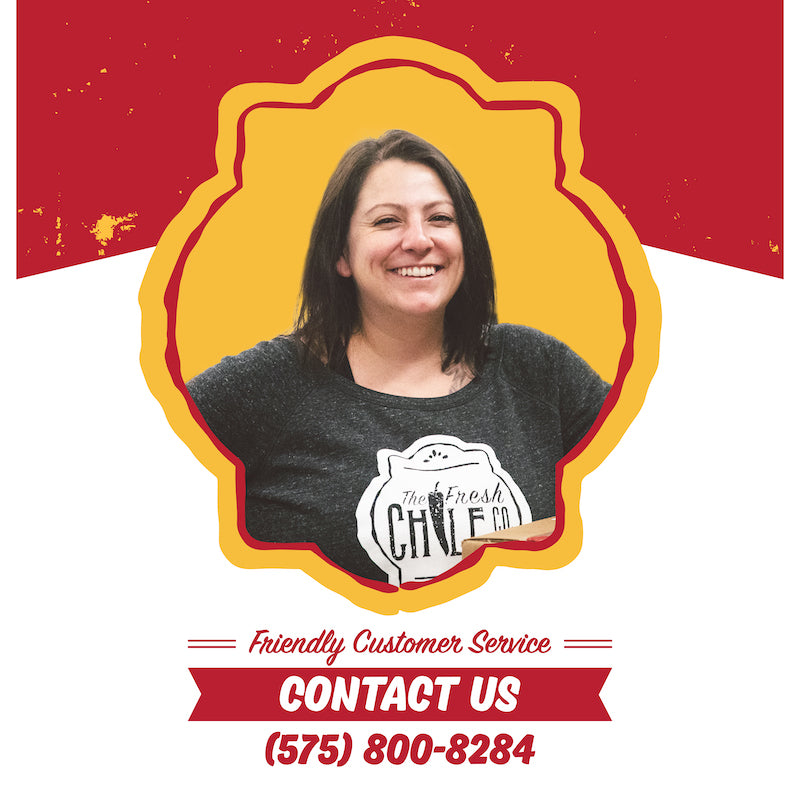 Amazing Customer Service
We are truly here to help you get your Hatch Chile fix! Our customer service team is from New Mexico and we are happy to help with any questions you have about our products, shipping, recipes, and so much more. Just ask for Amogene or Jimmie!
Call: 575-800-8284
Email: service@freshchileco.com